Affordable stay at the hostel
Hotell Funäsdalen's hostel has rooms with 2–4 beds, totaling 13 rooms with 36 beds, all in the same building as the hotel, but with a separate entrance. Shared spaces include a kitchen, TV room, toilets and showers. Washing machine and dryer are available at a fee. The kitchen has a refrigerator, freezer, stove, oven, microwave and coffee machine.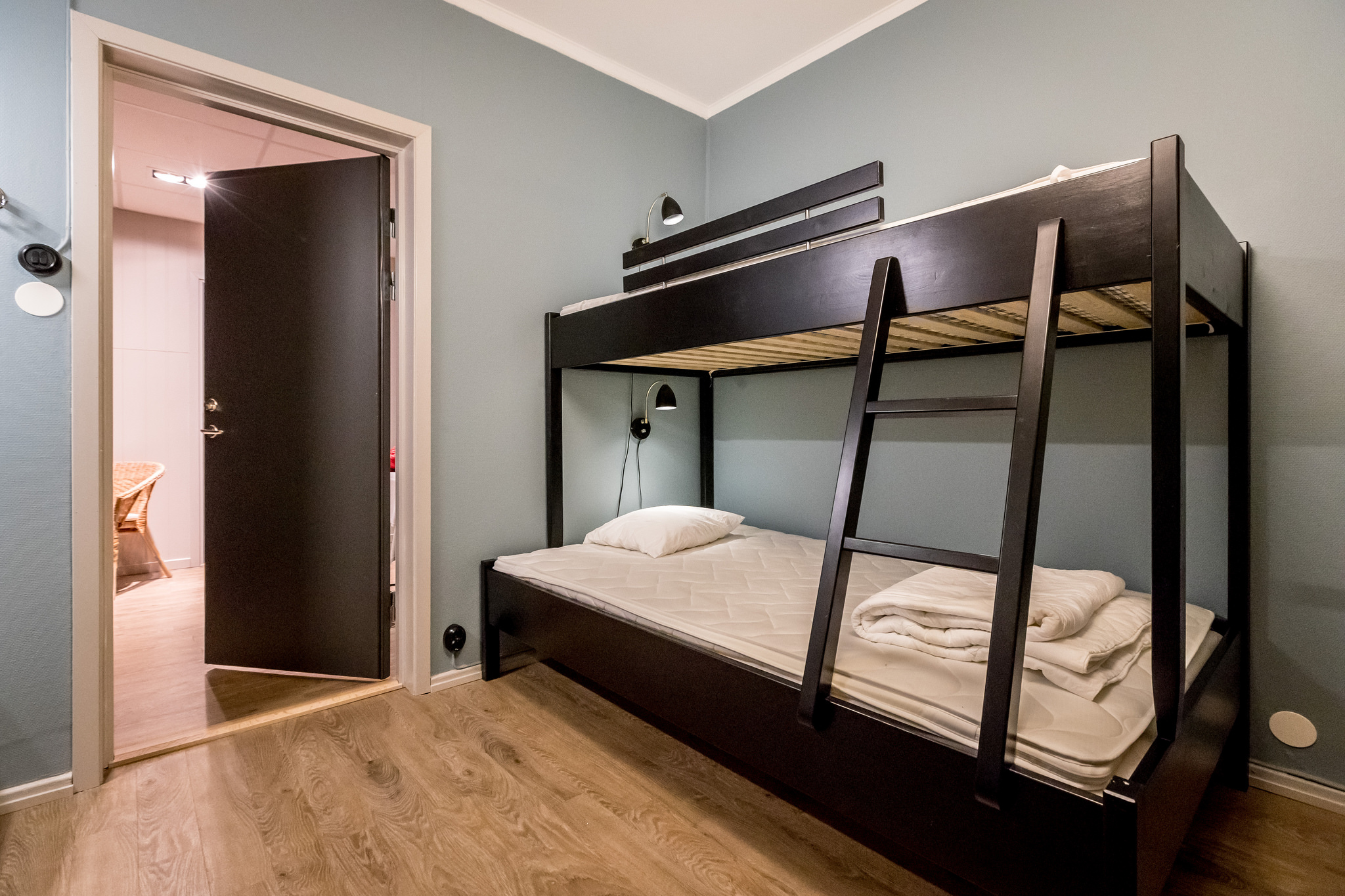 The hostel is two storys. The upper story has 8 rooms, all with bunk beds. The lower story has 5 rooms, 2 with bunk beds and 3 with double beds (which can be separated into two beds). Rooms on the upper floor are pet-friendly (at a fee). The hostel is a great alternative if you would prefer to spend less, but still want to stay in a nice, central location. Free Wi-Fi for all guests.